Autoclave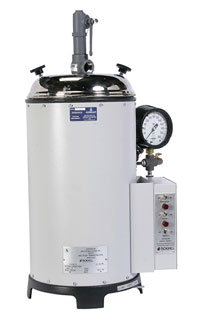 SOUNDNESS (EXPANSION) OF PORTLAND CEMENT

It consists of a high pressure boiler made from special alloy steel, inside dia. mm. 154x430 high, receiving a holding rack for 10 cement specimens. The heating system is achieved by electric resistances. The separate control panel encloses a "digital thermometer" to visualize the boiler temperature, pressure gauge scale 0 - 600 psi with built in pressure regulator and power switches.
Supplied complete with rack for holding the specimens and safety valve with ISPEL calibration certificate.