Ring and Ball Apparatus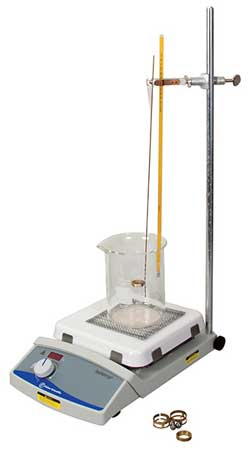 The softness of bitumen depends, amongst other factors, on the temperature of the substance, where, as the temperature is raised, the softness of the bitumen increases. The unit consists of a pyrex breaker, brass frame, two tapered rings, two ball centering guides and two balls.
You can order hotplate and magnetic stirrer separately.